Foldable Aluminum Stand for Notebook, Tablet and Smartphone from 10" to 16"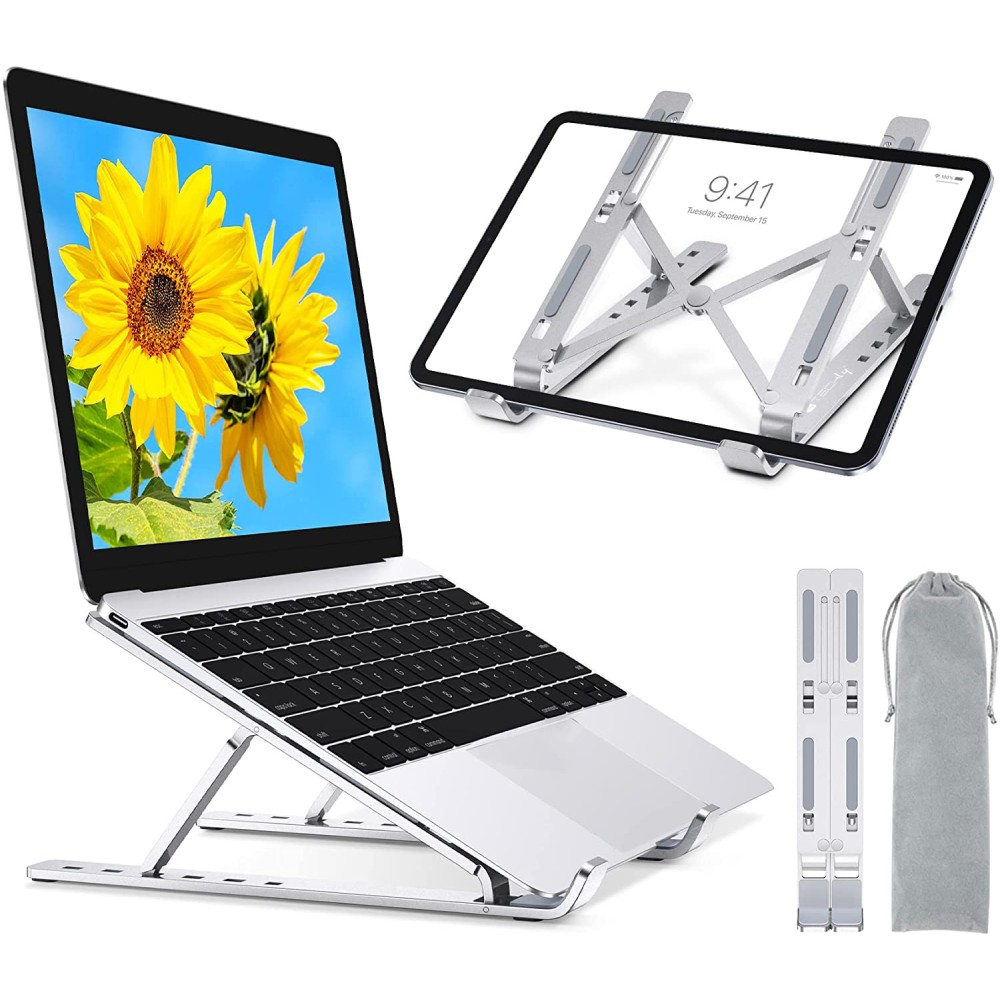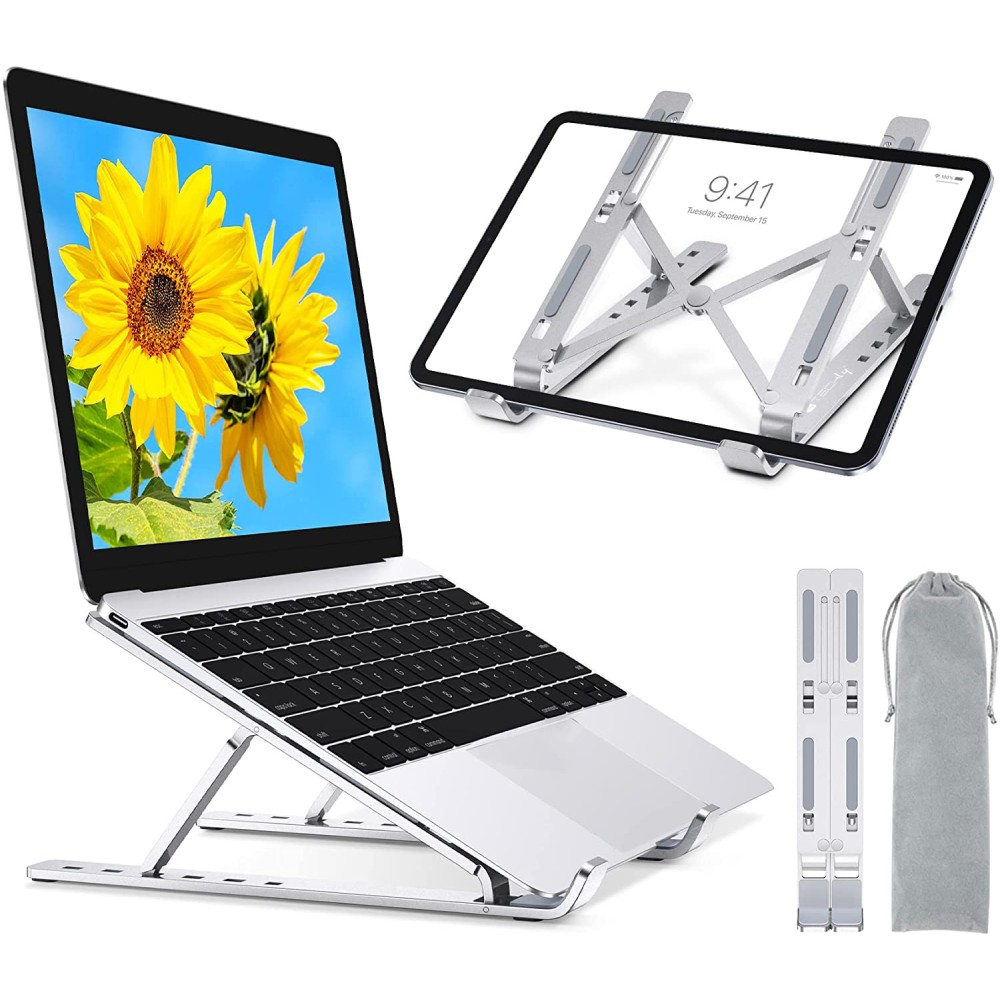 +12
UNBOXING Supporto Pieghevole in Alluminio per Notebook Macbook Tablet 10"-16" targato Techly
Watch the video
Foldable Aluminum Stand for Notebook, Tablet and Smartphone from 10" to 16"
Description
ICA-TBL 134TY is a practical notebook stand, but not only this: it adapts perfectly to electronic devices such as smartphones and tablets from 10 to 16" and can serve as a practical lectern for books and newspapers. Thanks to its folding design and the structure in light aluminum alloy is very practical to take with you anywhere. The six degrees of angle adjustment allow you to always obtain the desired view of the monitor, thus relieving muscle tension in the back, neck and wrists.
The angle and the open structure that characterize it offer excellent heat dissipation, allowing you to always cool the computer constantly, increasing its duration over time.
Features
Stand for notebooks, smartphones and tablets

Supports devices from 10" to 16"

Can also be used as a music stand

6 possible angle levels: from 0 to 45°, from 5.5 to 15.5 cm

Ergonomic design for better posture

Maximum heat dissipation

Manufactured from high quality 4mm light aluminum alloy

It has six anti-slip pads on the front

Lightweight, foldable and portable

Compact dimensions

Includes convenient travel case

Package Contents
Stand for notebook ICA-TBL 134TY

Carrying bag
Data sheet
general
Brand
TECHLY
Barcode
8059018364255
Material description
Alluminio
Color
Silver
Weight
0.3210
Codice Fornitore
364255
dimensions
Width
16,4 cm
Height
5,5 - 15,5 cm
Depth
23,9 cm
Customer Reviews
Questo supporto mi ha lasciato pienamente soddisfatto. Ben studiato, realmente molto utile perché non mi costringe più a stare piegato sullo schermo . Chiunque lo ha visto ne è rimasto colpito.